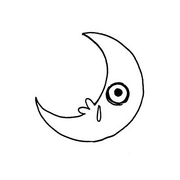 Tatsuya Endo (遠藤達哉, Endō Tatsuya?), born July 23, 1980 in Ibaraki Prefecture, Japan, is a Japanese manga artist. He is the creator of the SPY x FAMILY manga.
Personality
Endo aspired to be a manga artist since childhood. His family consists of one parent and one elder brother. His favorite actors are Bruce Lee and Hiroshi Abe, and his favorite actresses are Meg Ryan and Audrey Tautou. His favorite manga artists are Akira Toriyama, Hiroyuki Nishimori, and Minetaro Mochizuki. His hobbies, special skills, pride include skiing, basketball, racket-based ball games, repeated side-steps, doing nothing, getting stomatitis, and health destruction.[1]
Career
In 2000, he won the 5th Story King (ストーリーキング, Sutōrī Kingu?) for 「西部遊戯」in the Name category.
Mentors
Works
Manga
Title
Format
Further Notes
Seibu Yugi (

西部遊戯

,

Seibu Yūgi

?

, lit. Western Game)
One-shot
5th Story King Award Winner.

Published in:

Akamaru Jump (Spring 2000)

Gekka Bijin (

月華美刃

,

Gekka Bijin

?

, lit. Moon Flower Beauty)
One-shot
The predecessor of the serialized version.

Published in:

Weekly Shōnen Jump #51 (2000)

WITCH CRAZE
One-shot
Published in:

Weekly Shōnen Jump #21-22 (2001)

PMG-0
One-shot
Published in:

Weekly Shōnen Jump #24 (2004)

Rooftop Detective -Octane- (

屋上探偵 -オクタン-

,

Okujō Tantei -Okutan-

?

)
One-shot
Illustrated based on a novel by Tomohito Osaki.

Published in:

TISTA (

ティスタ

,

Tisuta

?

)
Serial
Published in:

Jump SQ (December 2007-August 2008)
2 volumes

Gekka Bijin (

月華美刃

,

Gekka Bijin

?

, lit. Moon Flower Beauty)
Serial
Published in:

Jump SQ (June 2010-February 2012)
5 volumes

Rengoku no Ashe (

煉獄のアーシェ

,

Rengoku no Āshe

?

, lit. Ashe of Purgatory)
One-shot
Published in:
Ishi ni Usubeni, Tetsu ni Hoshi (

石に薄紅、鉄に星

,

Ishi ni Usubeni, Tetsu ni Hoshi

?

)
One-shot
Published in:

Jump SQ.Crown (Spring 2017)

I SPY
One-shot
Published in:
SPY×FAMILY
Serial
Published in:

Shōnen Jump+ (March 25, 2019-present)
Seibu Yugi (西部遊戯, Seibu Yūgi?), Gekka Bijin (月華美刃, Gekka Bijin?), WITCH CRAZE and PMG-0 were compiled and published in 1 volume Shiho Yugi: Tatsuya Endo Tanpenshu (四方遊戯 遠藤達哉短編集, Shihō Yūgi: Endō Tatsuya Tanpenshū?), released on September 4, 2008. (ISBN 9784088745732)
Illustrations
Gallery
Trivia
References
↑

Kano Yasuhiro "Pretty Face" Volume 6, Page 206

↑

Yoshiyuki Nishi "Muhyo & Roji's BSI" Volume 2, Page 114